ASYL: a horror comic.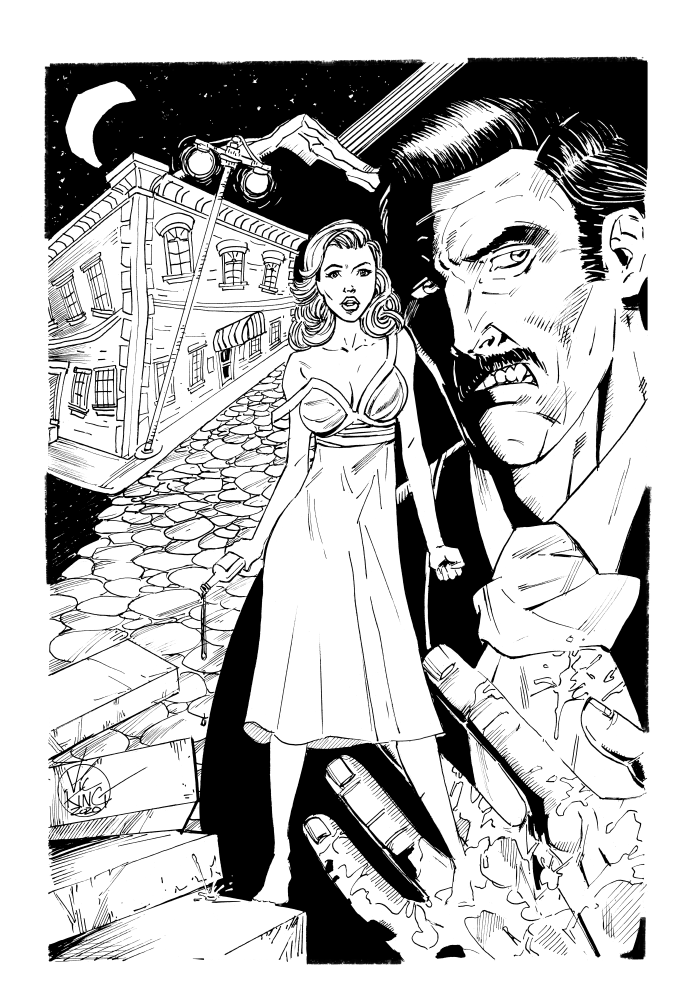 Campaign Details
Campaign Page Indiegogo
Status xClosed
Funding $4,748
Goal $500
Backers 173
Avg Contribution $27
Genre(s) Horror & Supernatural

Connect

Creative Team

A woman is hunted by Dracula in an insane asylum.

What happens when you can't wake up from your nightmares?

ASYL is a twenty page horror comic written by Nasser Rabadi (Stardust, Trixie Cain: Blood Reaper, Secret Comics Presents), drawn by Vic King, and lettered by Matt Vealey (Otis Stein). Billy Bacsko is our assistant cleanup artist.

Lena is hunted by Dracula in an insane asylum. Based on the lost film DRACULA'S DEATH, Asyl is inspired by lost films and silent films, especially THE CABINET OF DR. CALIGARI. The story and art are heavily influenced by German expressionism from the 1910s and 1920s.