Black Rhapsody Part 1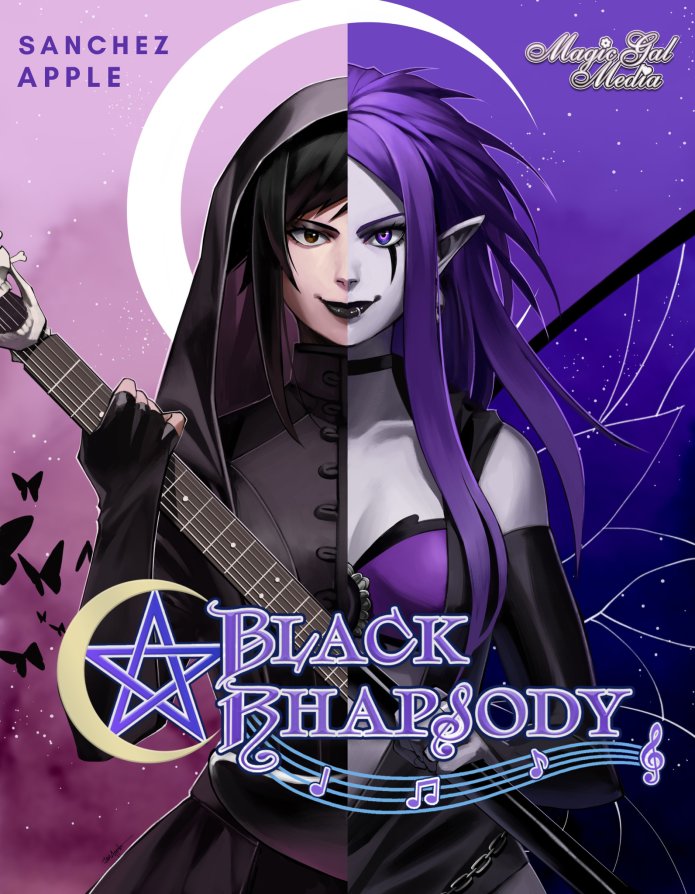 Back Now on Indiegogo !
Campaign Details
Campaign Page Indiegogo
Status InDemand
Funding $9,668
Goal $5,000
Backers 259
Avg Contribution $37
Genre(s) Manga & Magical Girl & Horror

Connect

Creative Team

CreatorS. Sanchez
WriterS. Sanchez
ArtistJan Apple
LettererJan Apple
EditorPiper Steed
EditorD. B. Fassbinder

Musical magical girls battle a Lovecraftian popstar and her evil cult for the fate of the world.

As religious worship falls out of favor among the younger generations, a new form of reverence takes its place. Many young people now turn to popstars and musicians for guidance and inspiration. Some even dream of pursuing fame themselves. Alethea is one of them. What started out as an opportunity to showcase her "talents" to a major record label, turns into a living nightmare for Alethea. Gifted with a mysterious power from a goddess of old, Alethea must find others like her in order to stop an ancient evil from conquering the world and the music charts.