DEATH DEATH DEATH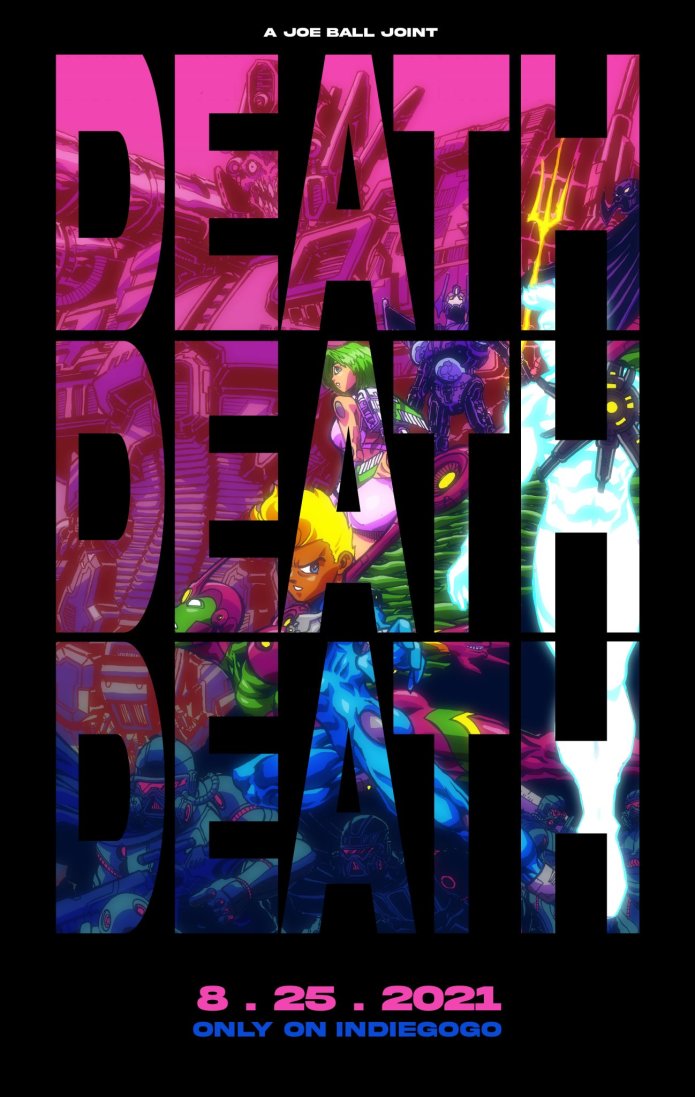 Back Now on Indiegogo !
Campaign Details
Campaign Page Indiegogo
Status InDemand
Funding $88,408
Goal $5,000
Backers 1160
Avg Contribution $76
Genre(s) Sci-Fi & Fantasy

Connect

Creative Team

Trending

Totals reflect values captured at 11:55pm PST each day.

A sci-fi, fantasy, graphic novel about the family unit, survival and war.

Mother, Father and Child. They are on the run from their former tribe. The Ancient Natives want their homeland back. The Atlantians rebuild in a new and wild place. Ultimately, they all want to control the same planet. They all want war. They all want Death!

Death Death Death is a Sci-fi, fantasy story about the strength of the family, surviving another day, and the war for planetary dominance. The natives bring brute force, the tribes bring a savage ferocity of Bohemoth and the Atlantians bring the future to these creatures of the past.