Doctor Alpha: Miracle Child Graphic Novel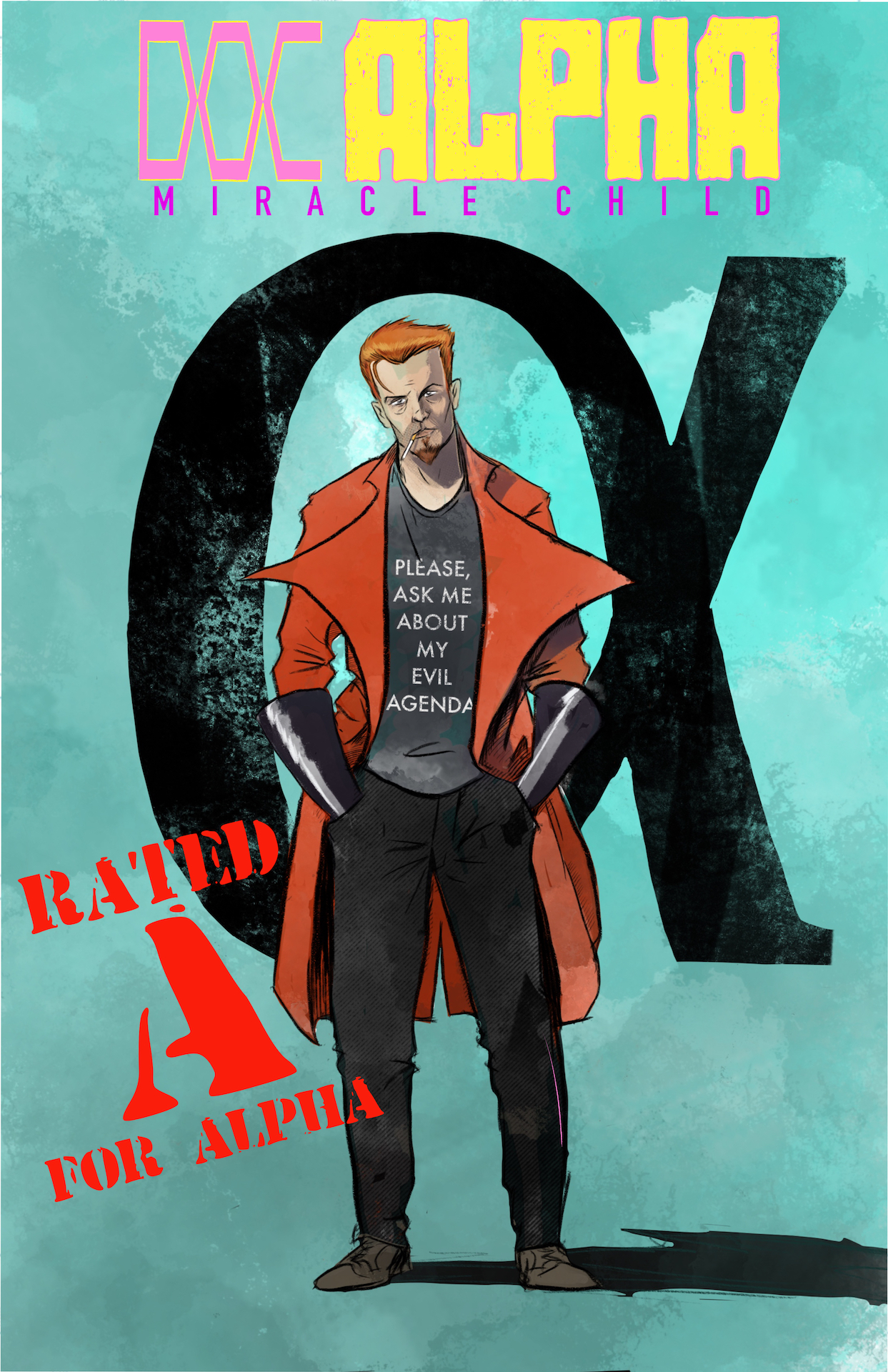 Campaign Details
Campaign Page Indiegogo
Status xClosed
Funding $61,570
Goal $25,000
Backers 1098
Avg Contribution $56
Genre(s) Superhero & Thriller

Connect

Creative Team

Dr. Alpha is one of the most dangerous supervillains in the galaxy...but only one of them.

Looking for more complex characters and a more complex story set in a superhero universe?

What would happen if Fight Club's Tyler Durden became an evil scientist? Dr. Alpha has been considered as one of the most dangerous supervillains in the galaxy for decades. Now his former arch-nemesis, the Superhero known as Glorious suggests a team-up when another supervillain the Martian Mastermind returns from the dead to launch another invasion of Earth. But as everyone knows, when evil geniuses get involved, things are rarely how they appear.

Inspired by the legacy of Alan Moore's Watchmen and The Killing Joke combined with the ruthless pulp style of Frank Miller - Dr. Alpha: Miracle Child is a fast-paced, action-packed story that paints itself with shameless superhero cliche before taking a sharp turn into tragic human drama.

Enter a world without status quo. Where anything can happen. Where even the mightest superhero can't always walk away without a scar if they manage to walk away at all.

WARNING: Due to some of the events that take place in this book, I feel obligated to state that this story is not meant for children and may contain elements some might find offensive. Purchase at your own peril.