GALACTIC RODENTS OF MAYHEM - RAT-TRAP!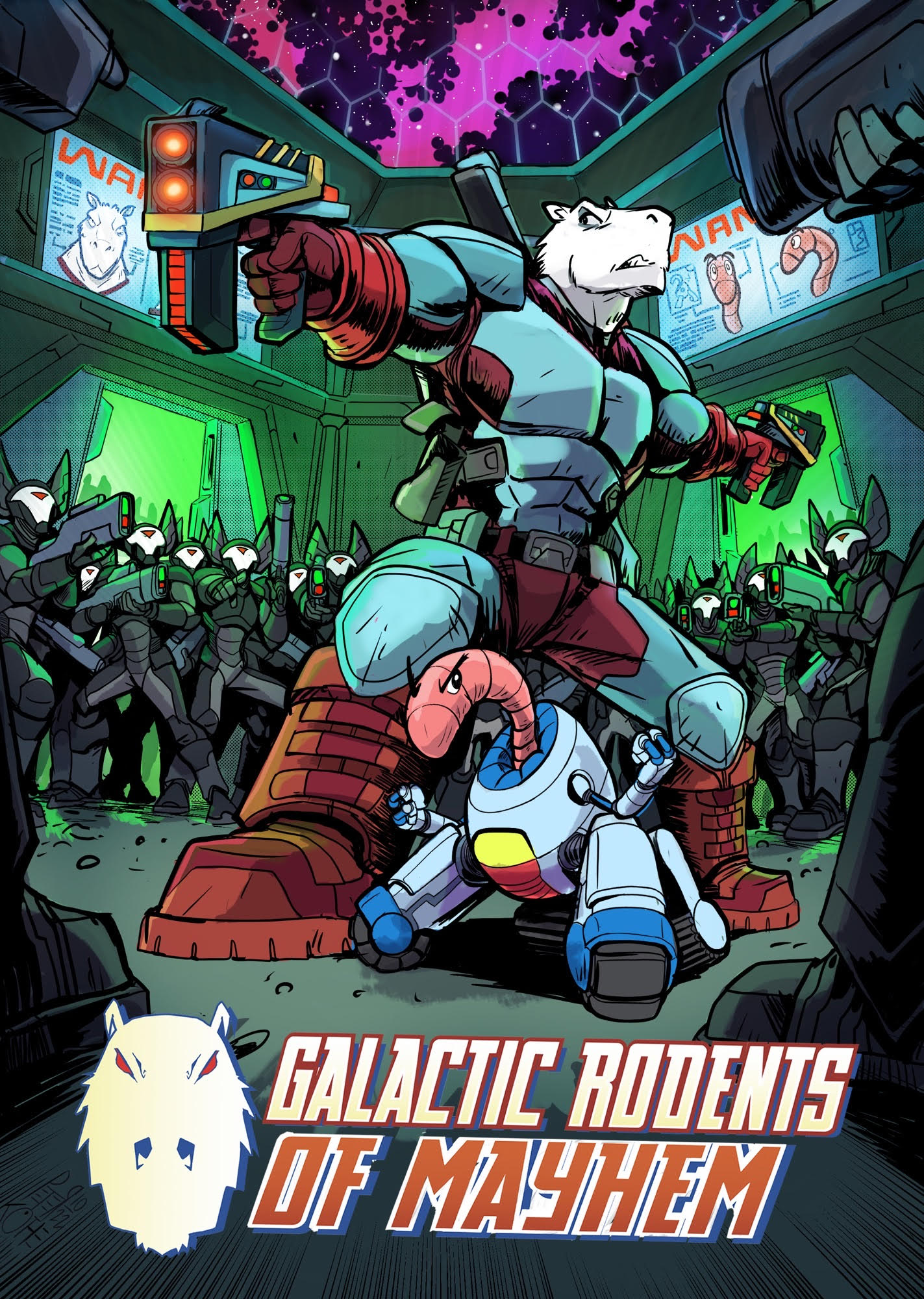 Campaign Details
Campaign Page Indiegogo
Status xClosed
Funding $9,249
Goal $7,500
Backers 104
Avg Contribution $88
Genre(s) Sci-Fi & Action/Adventure

Connect

Creative Team

GROM is an ongoing Saturday-Morning comic book love-letter to our awesome childhoods of the 80s/90s!

A group of capybara galactic bounty hunters - Bash, Ripple, Mona-Lisa, and their father figure, a gunslinging gecko named Gan-Gon - find themselves on the run when a huge interstellar bounty is placed on their heads! Facing everything from viper snipers, armed armadas, and even a hulking robo-shark, can the heroic crew of capybaras come together as a family before it's too late?