Good Land #1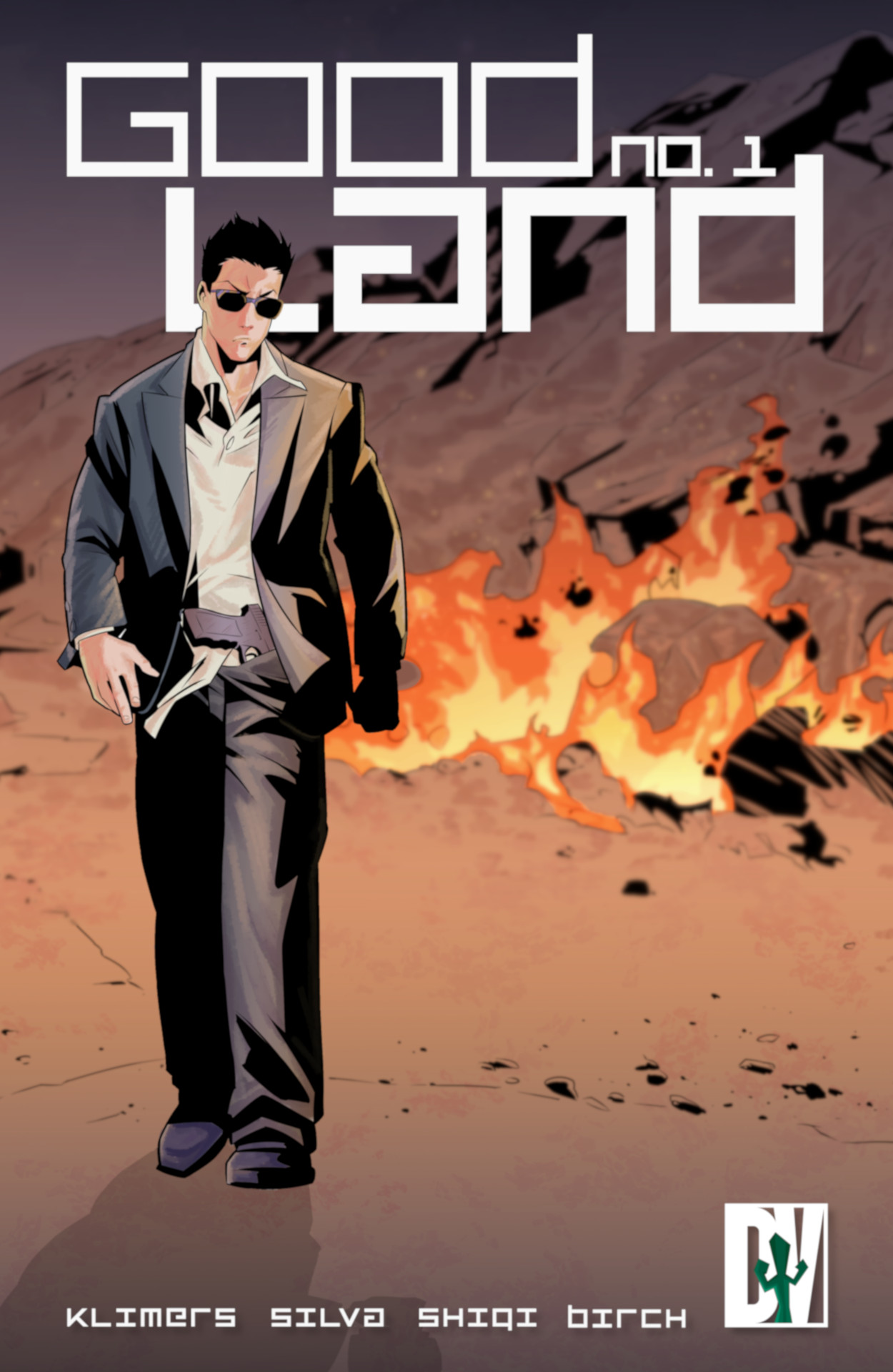 Campaign Details
Launch Date 04-01-2019
Genre(s) Apocalyptic Pulp
Connect
Creative Team
Writer Wes Klimers
ContributorGlauco Silva
ContributorShiqi
ContributorJustin Birch
A fast-rising adware developer holds the fate of the world in the palm of his hand – the truth about our past, present and future encased in an external hard drive. Will he risk everything and blow the whistle? Or continue to live a life of luxury while humanity suffers?
"Good Land can best be described as a re-imagined trip to the grocery store alongside Neo, followed by a night on the town with Dredd, Bourne, and Spawn... in Valhalla." - Dan Baker, Dan Baker: Woke AF
"Good Land seems set to be one of the most unique and interesting comic books to be published in recent years. With a well-rounded, intense art style and captivating writing, Good Land is definitely a series to watch out for." - Lucas Nolan, Breitbart
Brandon McPartland, CEO of Ad-Verse, finds himself in Azerbaijan and on the wrong end of an elaborate conspiracy. In one moment of clarity – blowing a pop-star's demonic brains out – his entire existence transforms from billionaire tech mogul to public enemy number one.

Meanwhile, a fateful series of events turns an unlikely Midwestern city into a paranormal point of convergence.