Gunship Thunderpunch Book 2 & Synthwave Album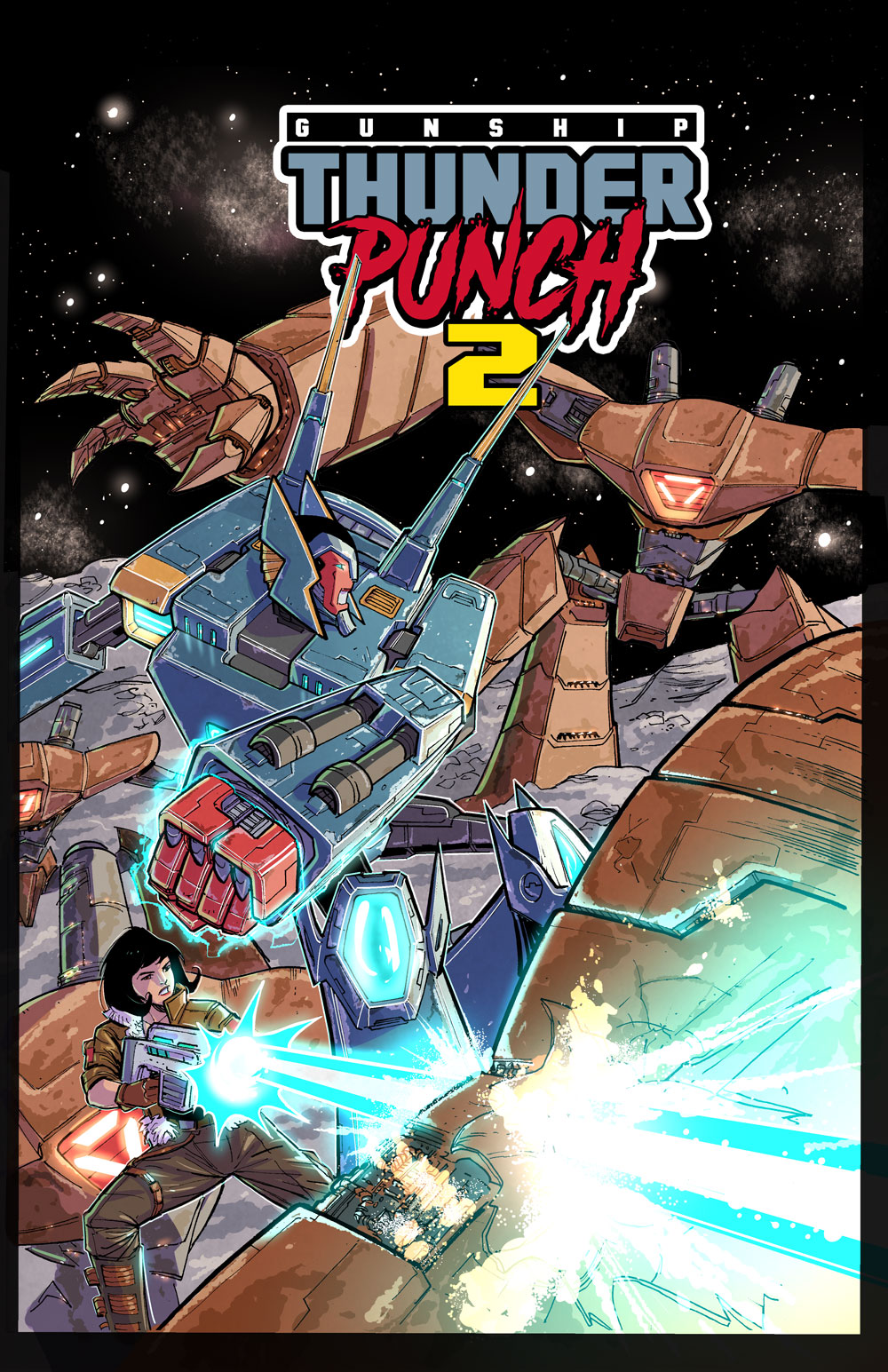 Back Now on Indiegogo !
Campaign Details
Campaign Page Indiegogo
Status Ending 04-25-2021
Funding $14,930
Goal $500
Backers 267
Avg Contribution $55
Genre(s) Sci-Fi & Action/Adventure

Connect

Stay Updated

Join the Mailing List

Creative Team

Trending

Totals reflect values captured at 11:55pm PST each day.

Nova Marcos' only hope for saving her son from Martians lies with a convict, a gun-toting hillbilly, and an outdated transforming gunship. Mars doesn't stand a chance.

Martians kidnapped Nova Marcos' son! Her only chance to save him lies with an abandoned gunship and an inmate with a life sentence who commanded the ship decades before. But this gunship has a secret: It's alive!

After spending 30 years abandoned in a junk yard, their self-aware transforming gunship might have some trust issues.