INVASION NANO SAPIENS-SCI-FI HORROR GRAPHIC NOVEL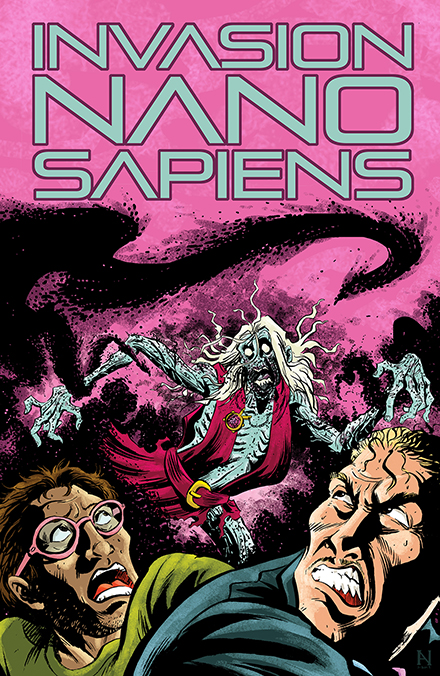 Back Now on Indiegogo !
Campaign Details
Campaign Page Indiegogo
Status Ending 03-16-2020
Funding $590
Backers 6
Avg Contribution $98
Genre(s) Horror & Sci-Fi

Connect

Creative Team

"Invasion Nano Sapiens" is based on real nano robotic experiments going on now around the world and is the embryonic journey of what could come in medicine to kill cancer and other diseases – unless something goes horribly wrong… It depicts a new threat to human existence not seen anywhere else – and could happen.

"Invasion Nano Sapiens" tells the story of a young, maverick scientist, Fulton Bengis, who creates experimental blood with living nano robotic red and white blood cells and platelets that can improve body functions and kill disease. But when his love, Alison Wintergreen, injects the blood without his knowledge to eradicate her terminal disease, she becomes the hive for a swarm of super-intelligent nanobots that turn her into a deadly being – Nano Sapiens. Fulton risks everything as he tries to save her life.

"The Fly" meets the Borg from "Star Trek."