IRON SIGHTS: 2 PSYCHOS Graphic Novel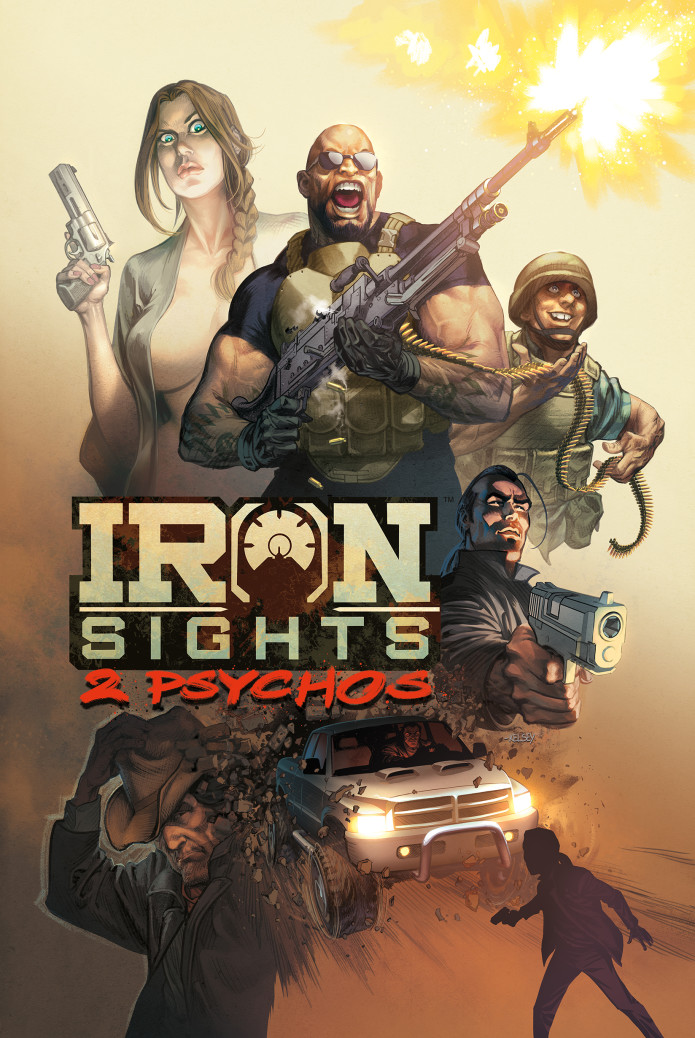 Campaign Details
Campaign Page Indiegogo
Status xClosed
Funding $131,895
Goal $10,000
Backers 2799
Avg Contribution $47
Genre(s) Action & Thriller

Connect

Creative Team

The sequel to 2018's IRON SIGHTS takes the franchise across the border into Mexico!

Esme is running her own cartel with Ramadi as one of her enforcers. Harm, a deep-cover operative recruited by Special Agent Woods for OPERATION MARGRAVE finds himself trapped in his undercover assignment after Woods' death. Add in a schizophrenic tourist, a depressed homicidal giant and two young people in love and you get...IRON SIGHTS: 2 PSYCHOS!