KRISHNA KID: THE EYE OF BRAHMA SAGA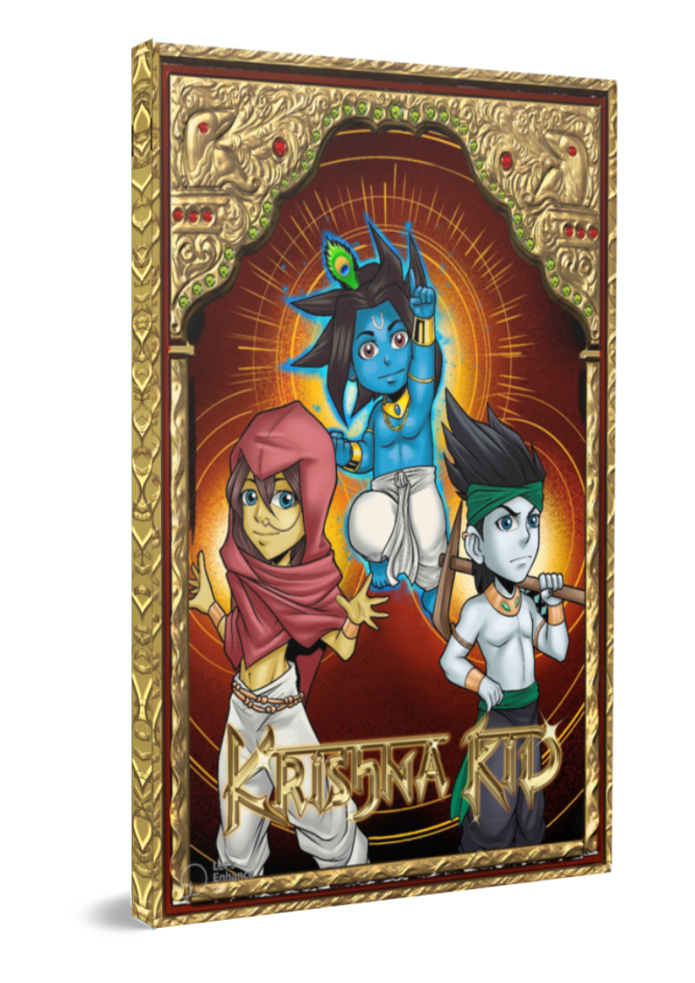 Back Now on Indiegogo !
Campaign Details
Campaign Page Indiegogo
Status InDemand
Funding $11,837
Goal $10,615
Backers 218
Avg Contribution $54
Genre(s) Action/Adventure & Horror

Connect

Creative Team

Trending

Totals reflect values captured at 11:55pm PST each day.

LORD VISHNU returns in Human Form as KRISHNA KID to restore the balance between Good and Evil.

KRISHNA KID IS AN ACTION ADVENTURE ANIME INSPIRED GRAPHIC NOVEL SERIES BASED ON ANCIENT VEDIC LITERATURE - WHICH RETELLS CLASSIC STORIES FROM THE BHAGAVAD PURANA, SRIMAD BHAGVATHAM, VISHNU PURANA AND THE EPIC MAHABHARATA.

Whenever humanity is threatened with evil, corruption and chaos, LORD VISHNU, the SUPREME PERSONALITY of GODHEAD descends to the Earth in the form of an AVATAR to restore COSMIC ORDER and protect the balance between GOOD and EVIL.

KRISHNA KID follows the childhood adventures of god child, prankster and divine hero KRISHNA, his older brother BALARAMA and their gang of friends as they work together and battle to defend the idyllic town of VRINDAVAN from scores of vicious DEMON ASURAS, outwit the most dastardly of KINGS and even showdown with the GODS!