PILLOWMAN AND BLANKETBOY: MAXIMUM VELOCITY REDUX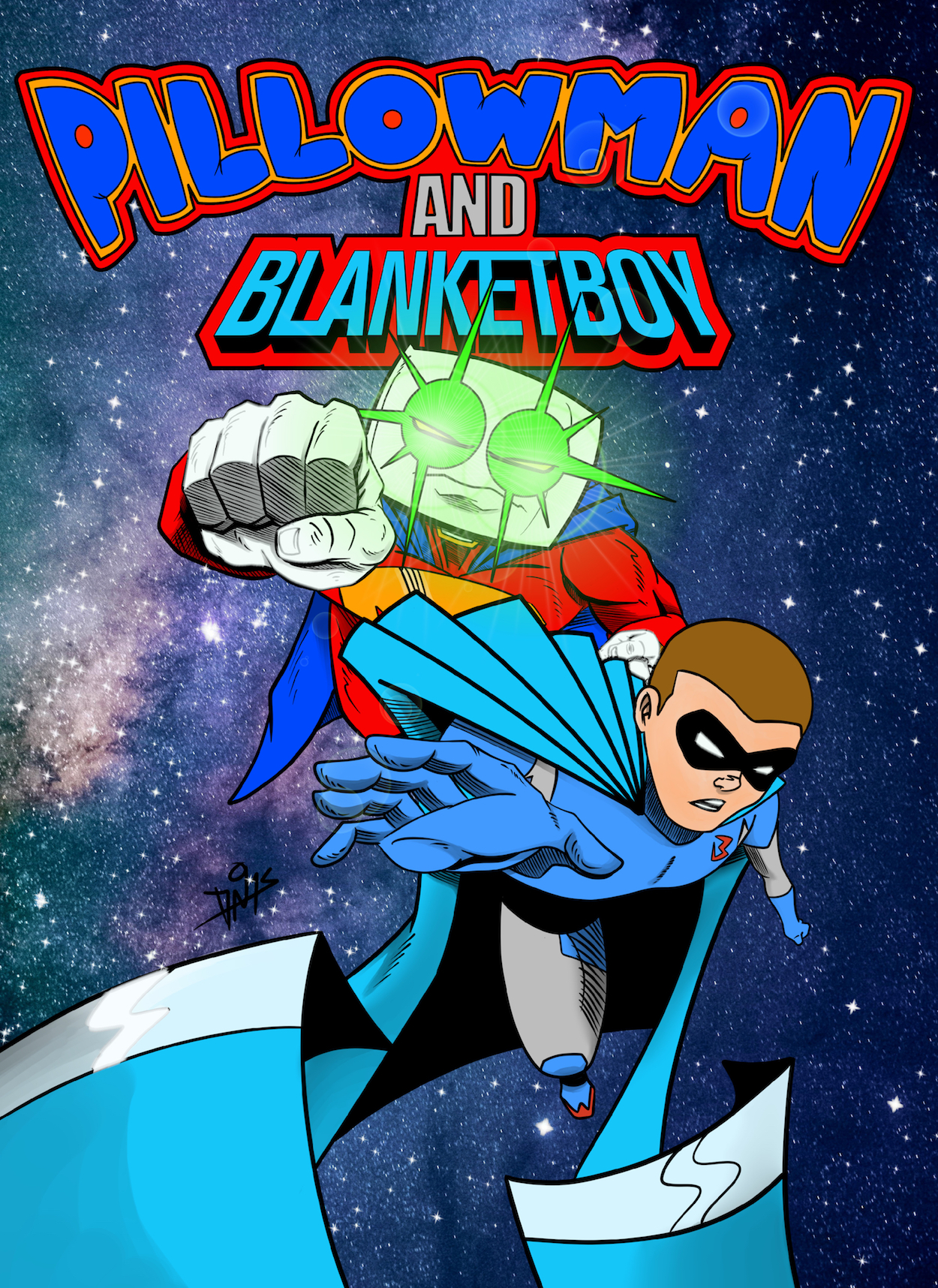 Campaign Details
Campaign Page Indiegogo
Status xClosed
Funding $3,292
Goal $1,500
Backers 119
Avg Contribution $27
Genre(s) Superhero

Connect

Creative Team

Pillows can fly and blankets are alive! From the mind of an eleven year old and drawn by his father, comes the newest superhero duo to take the world by storm, PILLOWMAN AND BLANKETBOY!

Protectors of Tri-City our heroes stamp out the dastardly deeds of wrongdoers wherever they may rear their ugly heads. This comic brings back the classic age-old tale of good versus evil and it's is just plain old fashioned comic book fun.

A seemingly quiet night is shaken by a sudden explosion at a pharmaceutical supply warehouse where three menacing V-bots controlled by their master VELOCITY ONE is on the hunt for a secret "weapon". Their search is deterred by a security guard who is on his last shift before retirement. Over his head the guard is caught up in a battle for his life. Luckily for him PILLOWMAN AND BLANKETBOY are here to save the day, or can they? Velocity One is ever cunning and always has a contingency plan for everyone and everything. This is a fight for life or death...