Secret Comics Presents: a horror comic book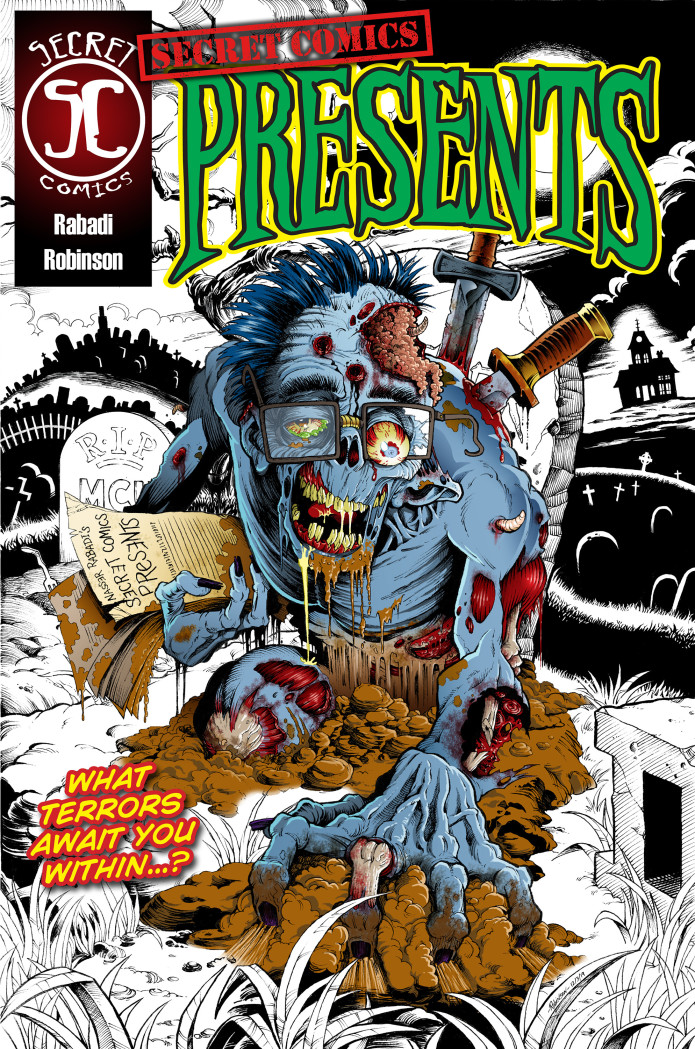 Campaign Details
Campaign Page Indiegogo
Status xClosed
Funding $7,434
Goal $500
Backers 271
Avg Contribution $27
Genre(s) Horror

Connect

Creative Team

The writer of STARDUST, TRIXIE CAIN, and ASYL and the artist of SPAWN bring you 4 terrifying stories

Good evening.

Tonight we have four chilling tales to terrify you.

There'll be ghosts, the unknown, and perhaps a happy ending. But one thing's for certain...

...we are bound to lose a few heads.

Secret Comics Presents is a comic book packed with unsettling stories penned by writer Nasser Rabadi, drawn by Spawn artist Jason Robinson. This 22 page collection contains four stories: Charlie Finds a Friend, There's Nothing to Be Scared Of, Don't Open the Box, and A Knife in Darkness. This comic will terrify even the most seasoned horror fans.