Silverline Science Fiction Extravaganza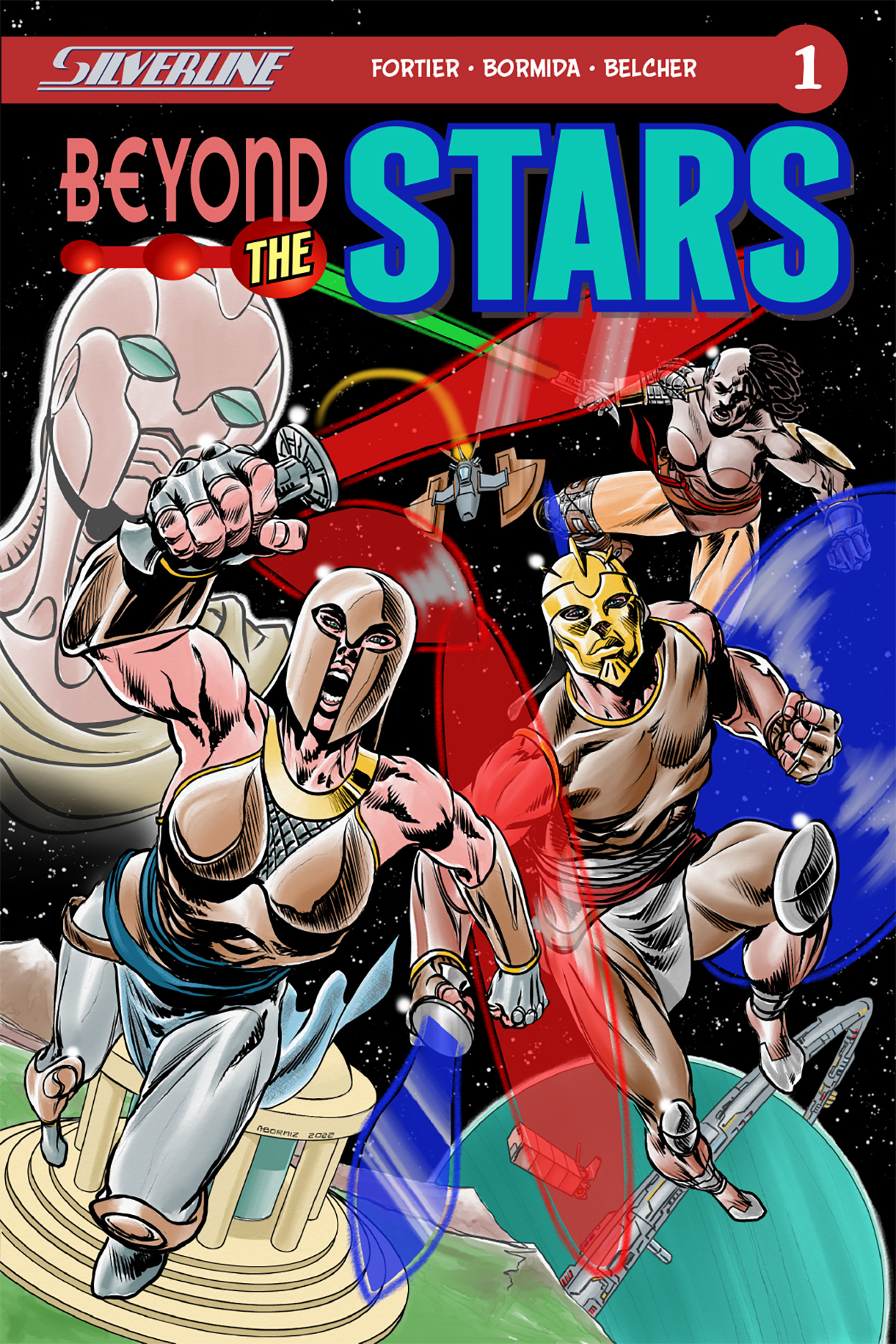 Campaign Details
Campaign Page Kickstarter
Status xClosed
Funding $5,879
Goal $5,000
Backers 114
Avg Contribution $51
Genre(s) Sci-Fi & Fantasy & Action/Adventure

Connect

Creative Team

Trending

Totals reflect values captured at 11:55pm PST each day.

Silverline delivers THREE science fiction comics in one campaign, 68 pages of full color action by industry veterans and some newbies!

Beyond The Stars #1 (of 6)
Ron Fortier - writer
Andrea Bormida - artist
Mike W. Belcher - letterer

When a galactic spanning entity threatens the Empire of Man, Haven's corp of Science-Warriors is called upon to save mankind. Led by Kal, a fearless servant of the All Mother, and Prof. Yonel Travane, an expert on lost alien races, their team will sacrifice all to challenge this unimaginable horror from beyond the stars.

Beyond The Stars #1 is science fiction/action; full color, 22 pages.


The Obsoletes #1 (of 4)
Wes Locher - writer/letterer
Aaron Humphres - penciller
Jose Fuentes - inker
Haley Martin - colorist

When a group of grizzled intergalactic prospectors are accidentally thrust 20 years into the future, they're faced with a very different reality. The world they knew is unrecognizable and their profession has changed, becoming more deadly than ever. But rather than ride off into retirement, the crew of roughnecks sets out to prove that they're still the best in the game... even if they are a little obsolete.

The Obsoletes #1 is science fiction/action, full color 22 pages.


Krey#1 RemiX (of 5)
Roland Mann - writer
Steven Butler - penciller
Ken Branch - inker
Jeremy Kahn - colorist
Nick McCalip - letterer

When a band of mutant warriors attack a human tribe, a young human boy is taken alive. Given the name "Krey," he is raised with the very mutants who killed his family. as the young boy grows, he desperately wants to be a warrior and join the men in war. When humans attack his village, he just might get that chance.
Krey #1 RemiX is science fiction/fantasy; full color, 25 pages.