SOS: Onslaught Graphic Novel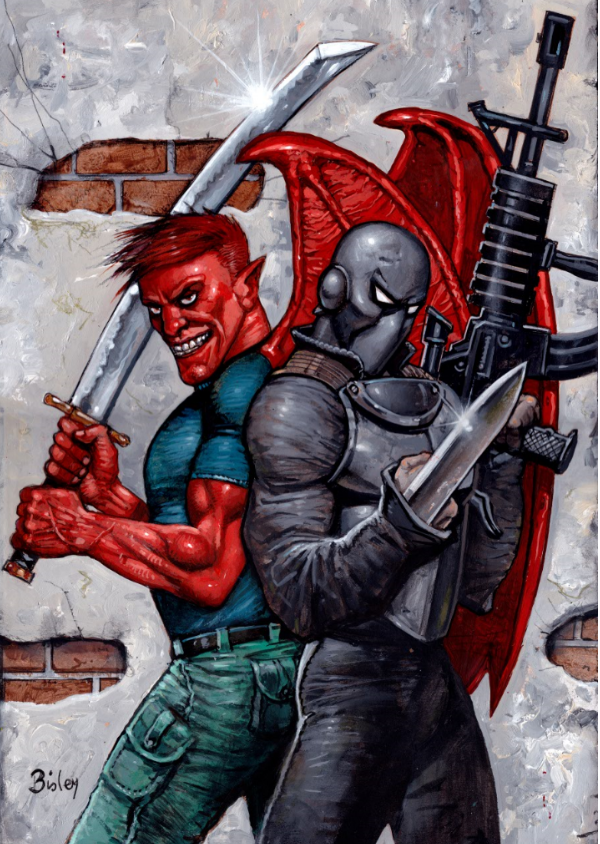 Campaign Details
Campaign Page Indiegogo
Status xClosed
Funding $4,064
Goal $3,000
Backers 115
Avg Contribution $35
Genre(s) Action/Adventure & Horror & Comedy

Connect

Creative Team

Trending

Totals reflect values captured at 11:55pm PST each day.

A body armored Vigilante takes on supernatural assassins hired by a disfigured mob boss in Brooklyn, New York!

The Vigilante has operated in Brooklyn, New York for decades taking down mobsters, human traffickers and even supernatural threats such as demons.

His past comes back to haunt him as a mobster that Vigilante disfigured, puts a $3 million dollar hit on him. The main assassin Vigilante deals with is a vampire queen known as The Countess. The Countess has an unusual fixation on the Vigilante as they had crossed paths before and she goes on a rampage through New York which only Vigilante and Carnage can stop.