Shane Davis' Starlight Cats: Merlion Rising Comic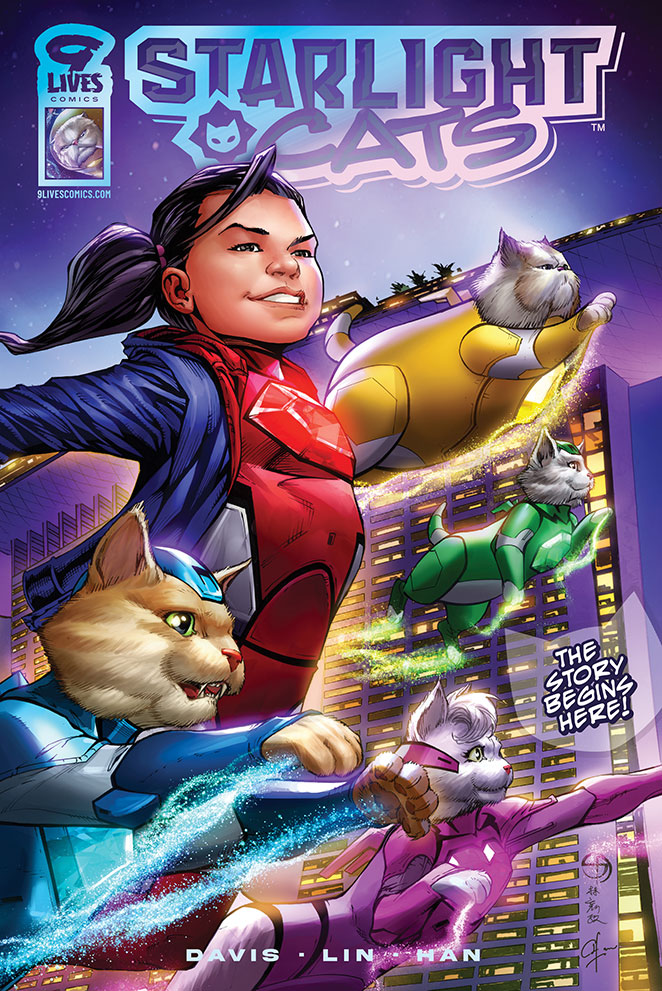 Campaign Details
Campaign Page Indiegogo
Status xClosed
Funding $127,868
Goal $5,000
Backers 1700
Avg Contribution $75
Genre(s) Action/Adventure & Family

Connect

Creative Team

Trending

Totals reflect values captured at 11:55pm PST each day.

Little girl, big adventure. Cats in space.

Starlight Cats is an intergalactic action-adventure 48 pages graphic novel that chronicles the exploits of a little girl named Rebecca and the street cat Barnaby. The vicious rat-like aliens known as the Verkins are bent on conquering Earth, and only Rebecca and an elite team of cosmic-powered cats known as the Starlight Cats stand between them and universal infestation.