THE COMPANY MEN: DEAD, WHITE and BLUE #1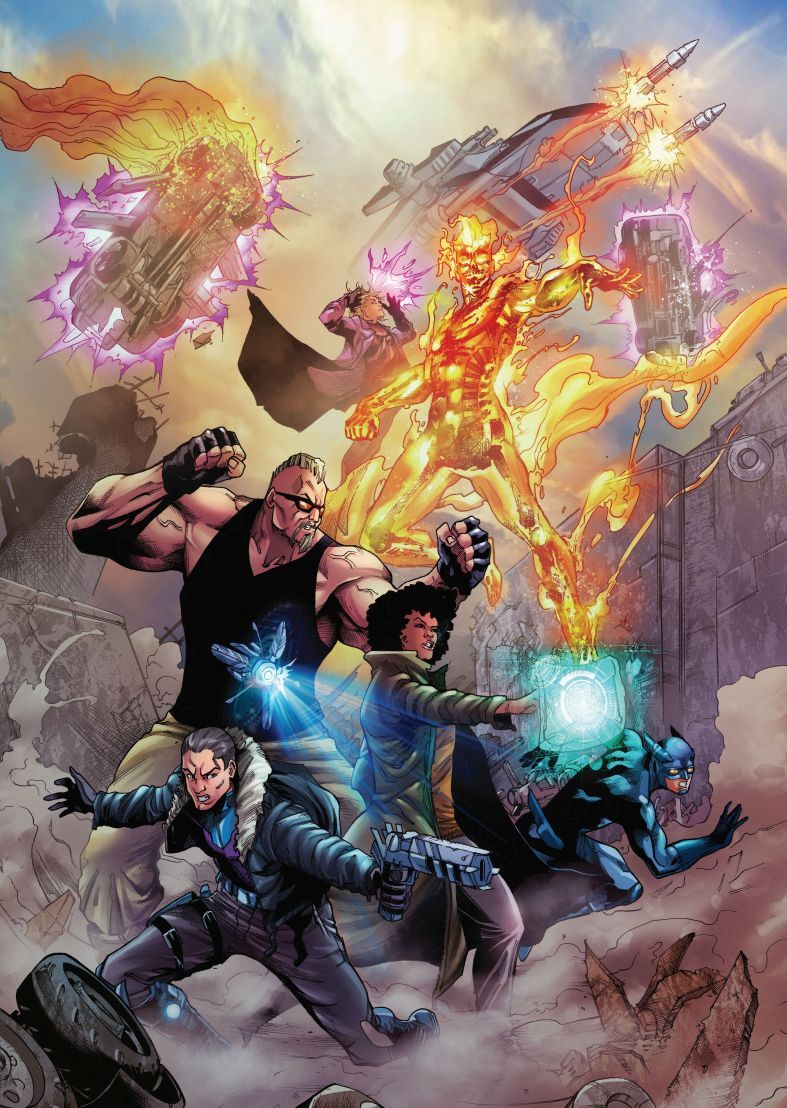 Campaign Details
Campaign Page Indiegogo
Status xClosed
Funding $10,536
Goal $3,397
Backers 290
Avg Contribution $36
Genre(s) Superhero & War

Connect

Creative Team

THE COMPANY MEN: DEAD, WHITE AND BLUE adds the action of SUICIDE SQUAD to the intrigue of HOMELAND and the shades of grey of BODY OF LIES. Think STRIKEBACK with superpowers. A 60-page, full-color graphic novel! Metahuman agents fighting for peace in the Middle East!

In a world where being superhuman is illegal, they are America's dirty little secret. A CIA funded prevention and response unit on paper, but in reality, a superhuman hit squad protecting the nation's interests in the Middle East.

When they receive information that a terrorist attack is imminent, one that will affect even the United States, they follow every lead in a desperate race against the clock to stop it. At every turn, they are betrayed and attacked, by enemy and ally alike, until a final showdown tests their loyalty to their country, their job and each other.