THE EXPENDABLES GO TO HELL Graphic Novel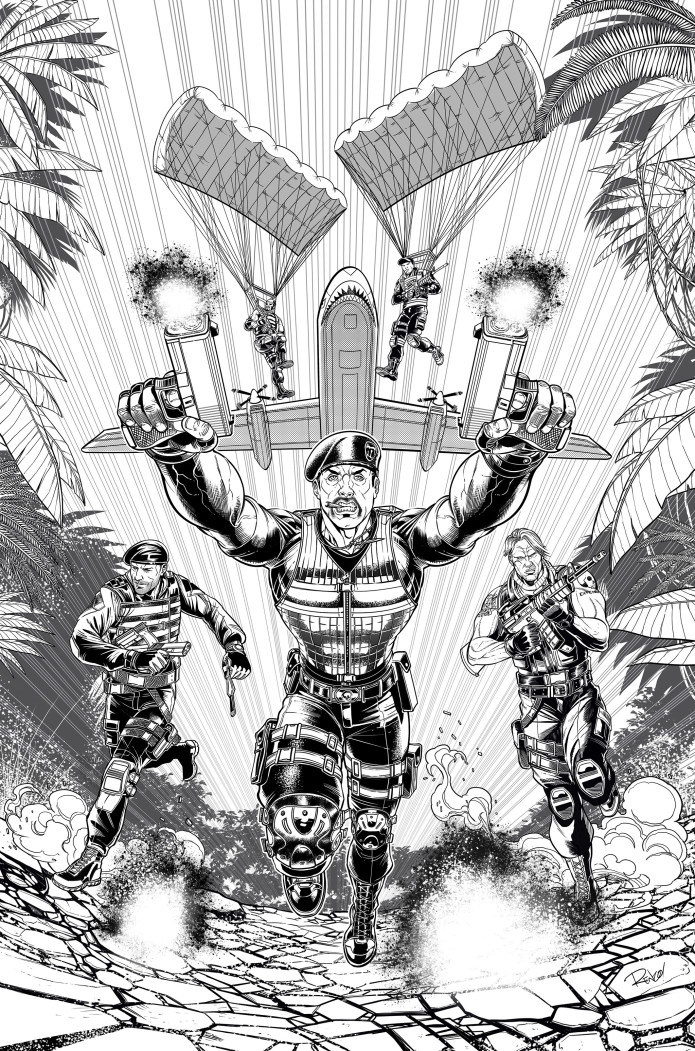 Campaign Details
Campaign Page Indiegogo
Status xClosed
Funding $283,598
Goal $10,000
Backers 4355
Avg Contribution $65
Genre(s) Action/Adventure

Connect

Creative Team

Trending

Totals reflect values captured at 11:55pm PST each day.

The Expendables are BACK! Story by SYLVESTER STALLONE & CHUCK DIXON. Art by GRAHAM NOLAN.

This Band Of Bad-Asses is led by founding member BARNEY ROSS, a highly-decorated veteran of the United States Military. While the membership varies wildly (once topping out at 22 members) the core group is comprised of:

LEE CHRISTMAS- Brit. KNIFE-FIGHTER. Second-in-command. UNLUCKY in love.
GUNNER JENSEN- Swede. GIANT. Genius. SELF-MEDICATES with alcohol & street pharmaceuticals.
YIN YANG- Chinese. RAGE-QUITS the team every year or so. Back for now (he's BROKE).
TOLL ROAD- American. NEUROTIC. Small Unit Combat Operations are his version of GROUP THERAPY.

The team takes High-Risk/High-Reward missions and split the take EQUALLY. Contract work for the CIA keeps them out of JAIL for the International Laws they break as mercenaries.

Members come and go, but there's always a need for ROUGH MEN to commit VIOLENCE so that civilized people can sleep in PEACE...and THE EXPENDABLES are just the men for the job!

KILLED in Combat...They Awaken in HELL!