The Flock Series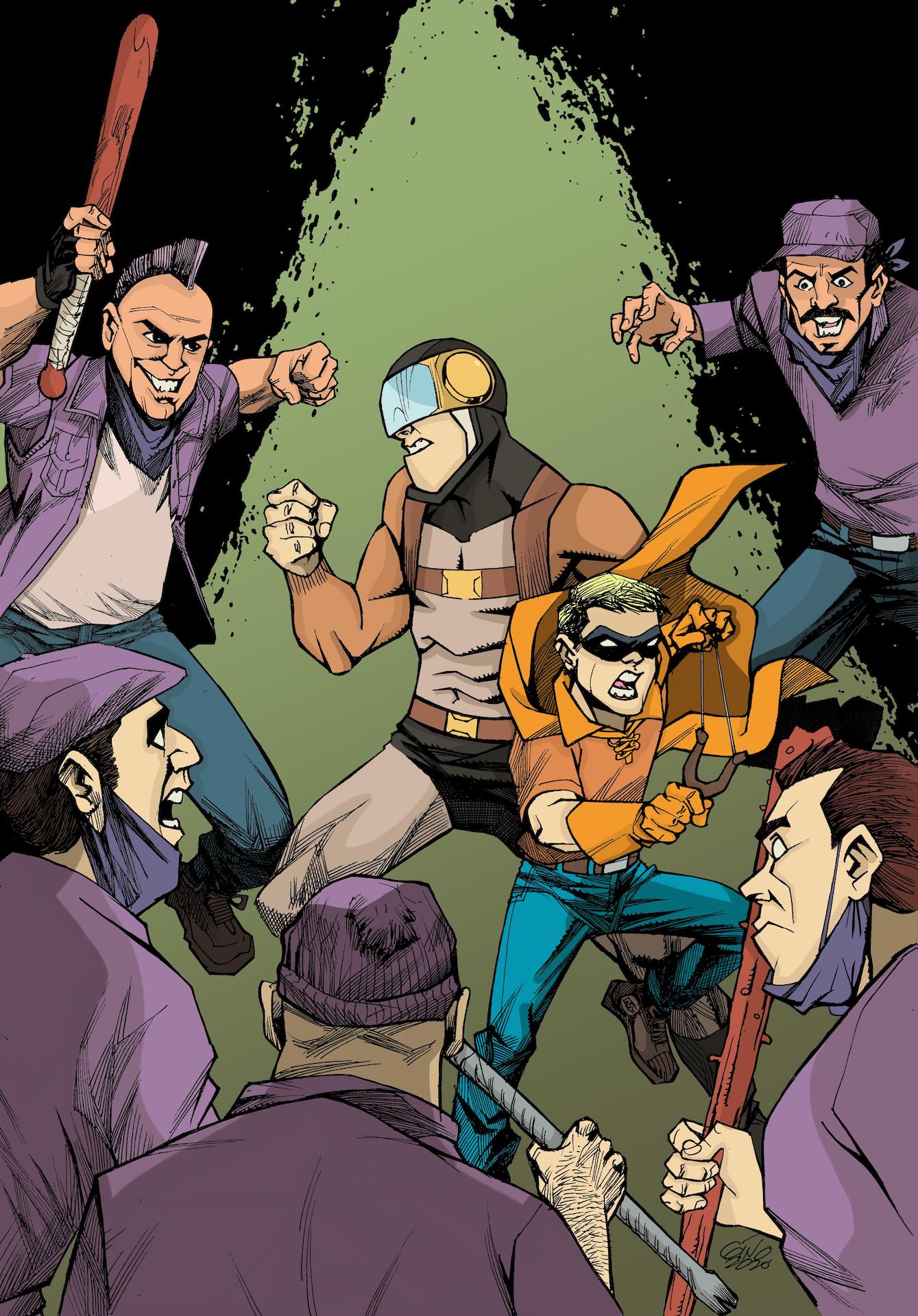 Campaign Details
Campaign Page Indiegogo
Status xClosed
Funding $2,030
Goal $1,500
Backers 47
Avg Contribution $43
Genre(s) Action/Adventure & Family

Connect

Creative Team

CreatorScott Wilson
WriterScott Wilson
ArtistGino Kasmyanto
ColoristPaul Farris

1950's OH City, Canada; Villains and Thugs rise up. The Gooseman is loose upon the criminals in this All Ages comic!

Our story starts off in 1957. The Gooseman has been around for several years being untested and has defeated organized crime in his city. However, a new gang has sprung up out of nowhere. They call themselves The Purple Hood Gang! The Gooseman must find out who these thugs are and why they stir up chaos. Will The Gooseman save the city and serve them the justice they deserve?