'THIN BLUE LINE' the Graphic Novel by Mike Baron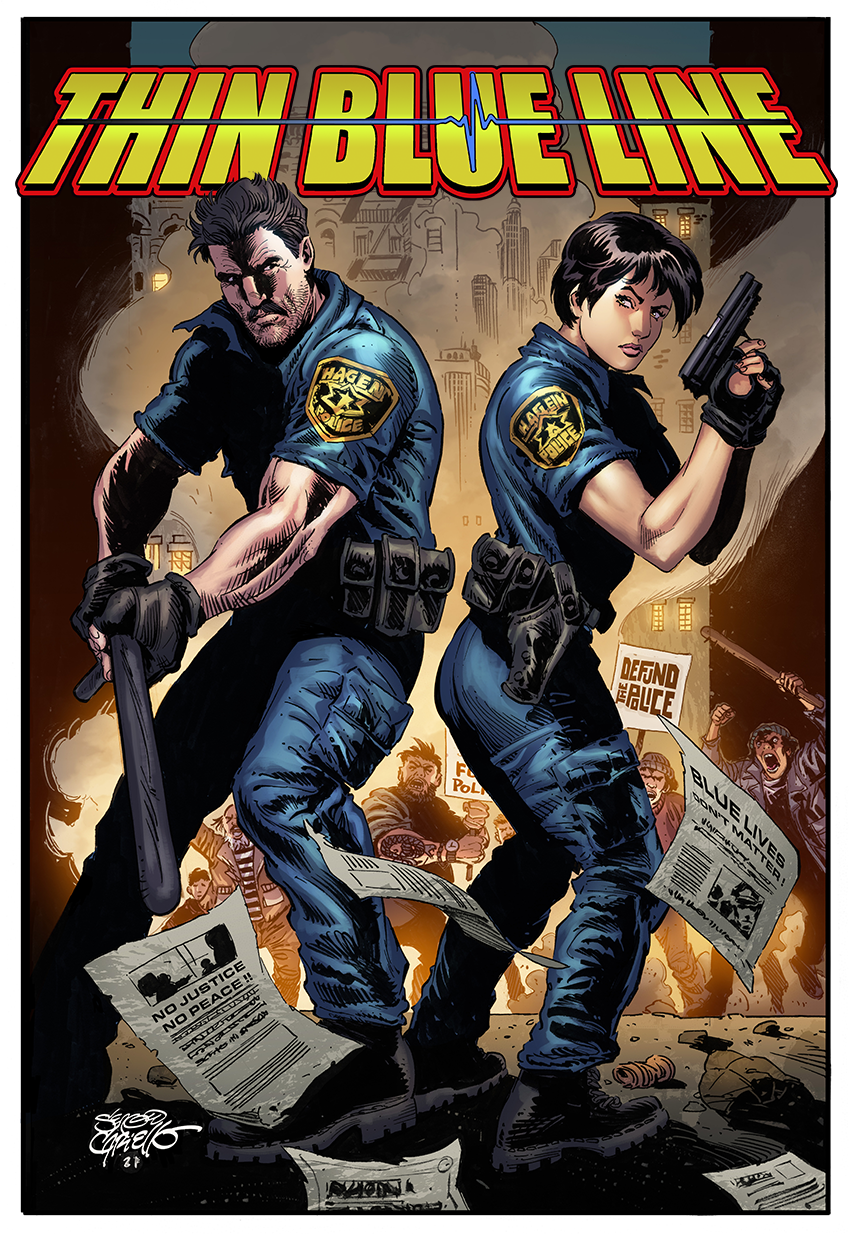 Back Now on Indiegogo !
Campaign Details
Campaign Page Indiegogo
Status InDemand
Funding $95,237
Goal $8,000
Backers 1805
Avg Contribution $52
Genre(s) Crime & Thriller

Connect

Creative Team

Writer Mike Baron
Penciller Gage Giunta
Finishes & InksJeff Slemons
ArtistIchsan Ansori
LettererWarren Montgomery

Trending

Totals reflect values captured at 11:55pm PST each day.

After a police shooting, raging mobs burn down the city as two cops fight to save their community... and for their own survival.

Thin Blue Line is a gripping and entertaining story that offers an unblinking look at human fallibility on every level. Readers will follow the harrowing journey of two law enforcement officers who must fight for their community and their own survival in a world gone mad.