VENGEANCE OF VAMPIRELLA ft. CYBERFROG #1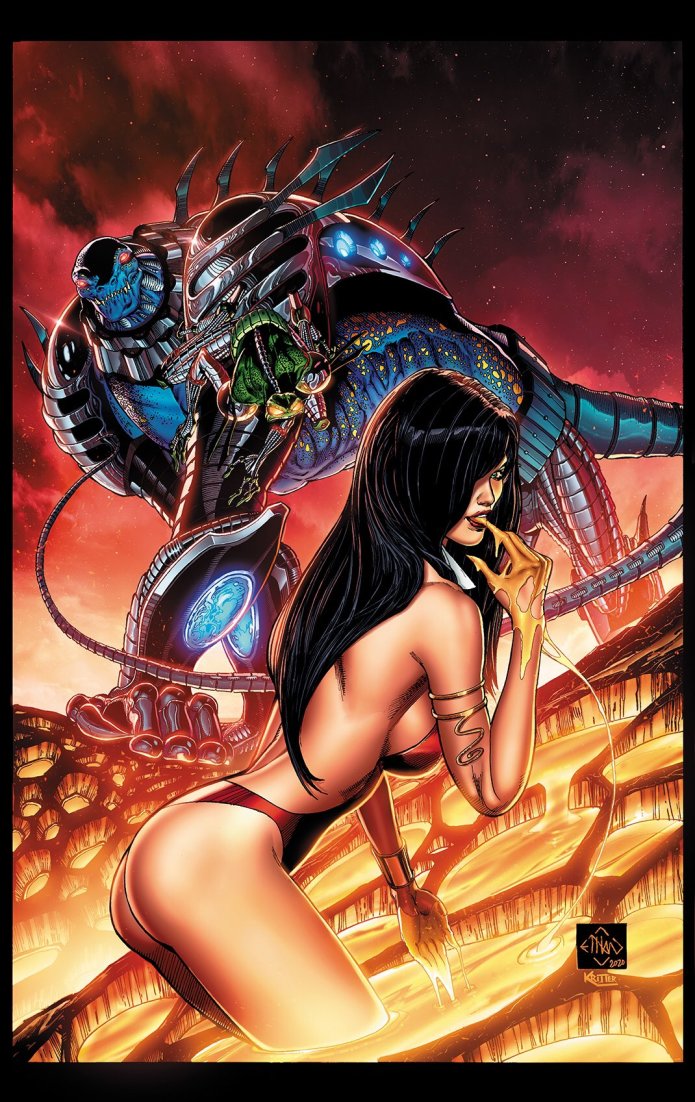 Campaign Details
Campaign Page Indiegogo
Status xClosed
Funding $33,013
Goal $500
Backers 647
Avg Contribution $51
Genre(s) Horror

Connect

Creative Team

Trending

Totals reflect values captured at 11:55pm PST each day.

A new variant cover for DYNAMITE COMICS with CyberFrog and Salamandroid!

VENGEANCE OF VAMPIRELLA, the new hit series from DYNAMITE COMICS, meets up with old friends CYBERFROG and SALAMANDROID again for a new variant cover collectible comic! This oughta hit the spot!

Hello again! In anticipation of launching CYBERFROG 2: REKT PLANET on Sunday, March 15th, it's a good time to launch this little appetizer!

CYBERFROG: BLOODHONEY is the biggest crowdfunded comic book of all time, and the hugely anticipated sequel is right around the corner. To celebrate, here's a perfect snack: A new cover by me, Ethan Van Sciver, with Vampirella enjoying the honey Vyzpzz make of human blood (of course she'd enjoy it) with Salamandroid and Cyberfrog watching in the background! Beautiful colors by KYLE RITTER!