WAR PARTY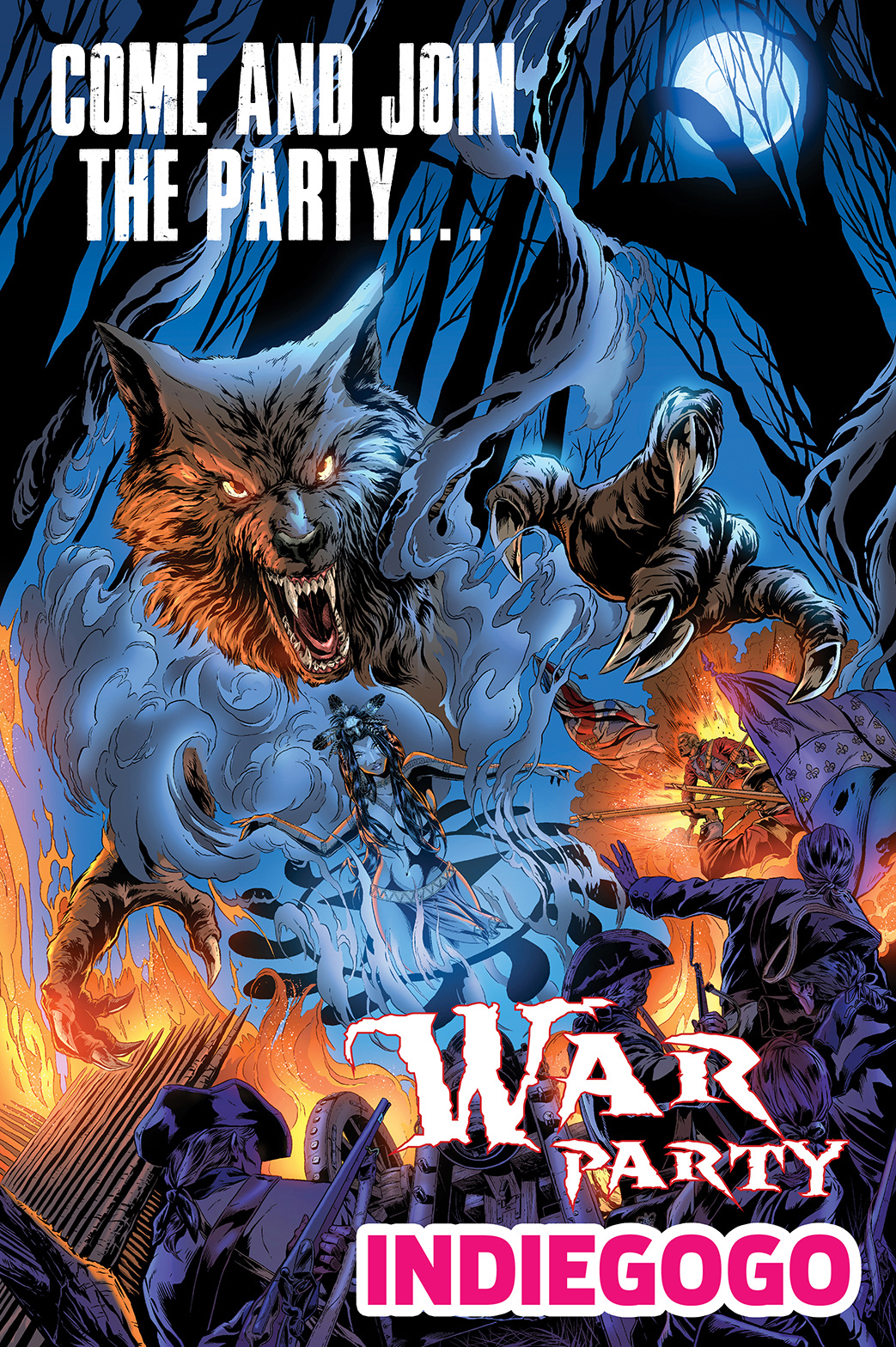 Back Now on Indiegogo !
Campaign Details
Campaign Page Indiegogo
Status InDemand
Funding $38,813
Goal $10,000
Backers 931
Avg Contribution $41
Genre(s) Fantasy & Horror Fiction & War

Connect

Creative Team

Trending

Totals reflect values captured at 11:55pm PST each day.

Last of the Mohicans meets Altered Beast.

Colonials fight to rescue an abducted child after receiving ancient tribal shape-shifting powers.