Winnie the Pooh: Demon Hunter, VOLUME 1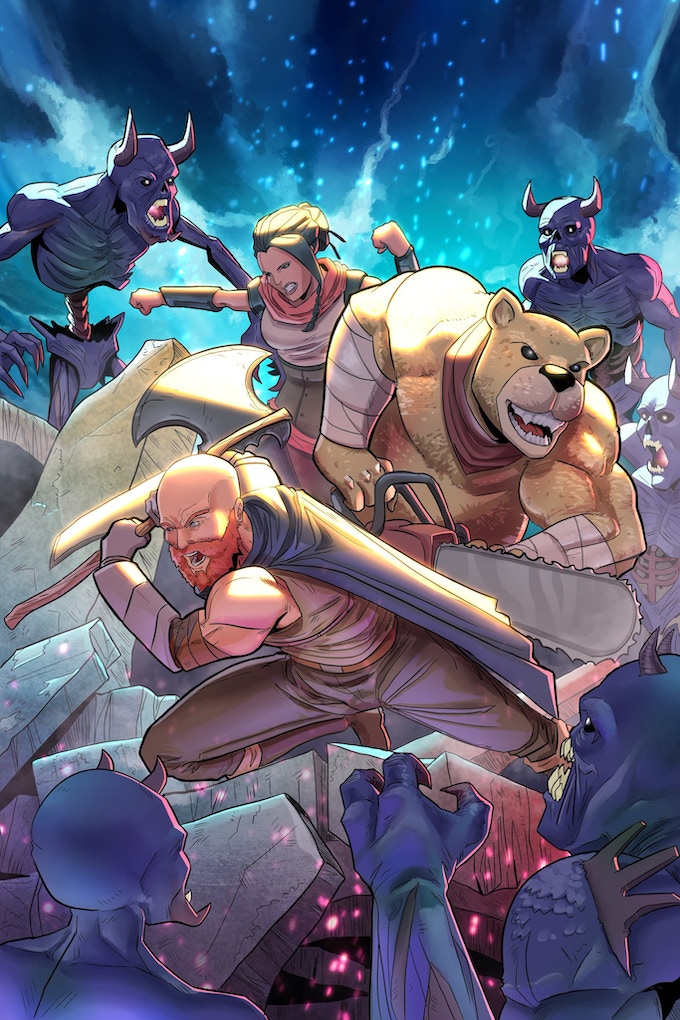 Campaign Details
Campaign Page Kickstarter
Status xClosed
Funding $3,713
Goal $500
Backers 120
Avg Contribution $30
Genre(s) Fantasy & Action/Adventure

Connect

Creative Team

Christopher Saint Robin and Winnie the Pooh hunt to keep the 100-acre woods clean in this 70-page graphic novel.

Christopher Robin and Pooh Bear are on the search for their missing friend, Piglet. After the shy and timid little hunter disappeared on a mission in the 100-acre woods. Together Christopher and Pooh bear will venture into the brutal woods as they face unexpected threats and face personal challenges.


This story looks to honor and respect the legacy of these characters that many of us for generations have grown up loving and caring for. With a story that uses A. A. Milne originals as a backdrop for what unfolds in this version.


Fairy tales meet demon hunting in this 70-page action packed graphic novel, printed at manga size. Written with PG-13 content for violence and some mature themes.